Teamster Campaigns
This web page provides information on our fight against fast-track legislation. The measure requires Congress to take only a quick up-or-down vote on secret trade deals like the Trans-Pacific Partnership and does not allow such agreements to be amended. It limits Congress' constitutionally mandated oversight of such trade deals and lets others decide what's best for America. The result is fewer good-paying U.S. jobs and unsafe food and products for Americans. Read more to find out why fast track is the wrong track for Teamsters and America.

Workers across the country at FedEx Freight and Con-way Freight are standing shoulder to shoulder to form their unions with the Teamsters to win a more secure future. Momentum is building with a first wave of victories with many more to come.

There is growing worker resentment toward the companies after years of being treated unfairly. While the companies have suddenly made improvements since workers began to organize, workers know that without a legally binding contract the company can take these things away at any time.

The unfulfilled promises that have been made to drivers and dockworkers over the past decade are coming back to haunt management.

But now workers are taking action and standing up for themselves by forming their union. It's a different era now. It's Teamster Time! LIKE our Facebook page, here.

Like

First Student employees' collective bargaining agreement with the company, which covers more than 21,000 workers, expires on March 31, 2015. Employees at First Student made history when they voted overwhelmingly to ratify a national master agreement on June 1, 2011, and it is time to renegotiate that agreement. Turn to this page to get the latest contract news and updates. The first round of negotiations is scheduled for January 27-28, 2015. The national contract expires March 31, 2015.

Teamsters are standing together to protect good jobs as Sysco, the country's largest foodservice provider, attempts to purchase its only national competitor, US Foods. Join our campaign to demand that Sysco and US Foods honor their agreements with 11,500 Teamsters and protect the livelihoods of the men and women who make these companies leaders in the industry. LIKE our Facebook page, here.

Like

Taylor Farms workers in Tracy, California are standing up against poverty wages, disrespect and severe violations of their most basic rights. These 900 food processing workers in the Central Valley cut, wash and package salads and other products for the largest supplier of fresh-cut produce in the country. They feed the customers of major grocers, retailers and restaurant chains, including Walmart and McDonald's.

With a revenue of $1.8 billion in 2012, Taylor Farms can afford to treat its workers in Tracy with dignity and pay fair wages, just like their Teamster coworkers have at Taylor Farms' facilities in Salinas, California. But when workers came together to organize with Teamsters Local 601, the company responded mercilessly. It fired, harassed, and punished workers for supporting the union. The company threatened immigrant workers with deportation, hiring an army of union-busters to run a non-stop fear campaign. During an NLRB election for union representation, Taylor Farms deployed a goon squad of supervisors to intimidate workers. The company's violations were so egregious that the Labor Board impounded ballots while it investigates hundreds of Unfair Labor Practice charges.

Workers in Tracy, following in the footsteps of labor leader and civil rights icon Cesar Chavez, are taking their fight to the public. The workers' struggle for a better life for their families is supported by Teamsters in California and nationwide. We are building a movement for respect for the workers who feed America.

¡Si Se Puede!

Like

After years of unfair regulations and lack of respect, we are fighting back by forming the Washington, D.C. Taxi Operators Association. Our association will be backed by Teamsters Local 922 and the 1.4 million-member International Brotherhood of Teamsters.

The Teamsters have stood in solidarity with worker struggles in other countries since our founding. With economic globalization, our ability to organize increasingly depends on our ability to build alliances with workers on a global scale.
More than ever, Teamsters are organizing and bargaining with multi-national companies. A key objective of our Global Strategies Campaign is to build strong alliances with unions around the globe who organize and bargain with common employers. Our focus is on workers in the emerging global supply chains – the infrastructure of globalization.
Globalization creates new opportunities for international worker solidarity. We seek common cause with workers around the world to build social justice for all workers and the communities in which they live.

Teamsters at Republic Services/Allied Waste have stood together in recent years to fight for strong contracts, including going on strike and supporting their fellow striking workers. Workers continue to fight for strong contracts that include retirement security at the second largest solid waste company. This campaign page is dedicated to those ongoing efforts.

Like

Welcome to Teamster Organizing!

You've heard it said that the best defense is a good offense. In the war on workers, Teamster Organizing is on the offensive! We're winning power for workers across industries and across North America. Join us!
IAFF News Headlines
From http://www.iaff.org/
New Hampshire Members Awarded Liberty Mutual?s Firemark Award
Durham, NH Local 2253 Secretary David Blatchford is the newest IAFF member to be honored with Liberty Mutual?s Firemark Award for his part in a successful three-year campaign to install the first automated external defibrillators (AEDs) in two University of New Hampshire sorority houses ? Alpha Xi Delta and Alpha Phi.
Connecticut Members Reach Out to Young Cancer Patients
Members of the Uniformed Professional Fire Fighters Association (UPFFA) of Connecticut are always looking for new ways to be involved in the community, particularly when they can assist young cancer patients.
Philly Fire Fighter Dies in Line of Duty
A Philadelphia fire fighter was trapped in the basement of a burning row home early on December 9, becoming the first female member of the Philadelphia Fire Department to die in the line of duty.
New York City and 8 Labor Unions Reach Tentative Contract
A Philadelphia fire fighter was trapped in the basement of a burning row home early on December 9, becoming the first female member of the Philadelphia Fire Department to die in the line of duty.
Fire Fighters Question Governor?s Failed Leadership During Ferguson Unrest
IAFF members in Ferguson, Missouri, and other communities surrounding North St. Louis County worked frantically in the days following the November 24 release of the grand jury decision. Emergency calls came in mere minutes after the announcement that Police Officer Darren Wilson would not be indicted, and fire fighters worked nonstop to respond to dozens of fires and other reported emergencies.
December 3 Marks 15th Anniversary of the Worcester 6
The IAFF is remembering the six members of Worcester, MA Local 1009 ? Thomas Spencer, Paul Brotherton, Timothy Jackson, Jeremiah Lucey, James Lyons and Joseph McGuirk ? who paid the ultimate sacrifice as they were fighting the multiple-alarm Worcester and Cold Storage Warehouse fire.
Memphis Fire Fighters Donate $12,000 to Local Cancer Charity
After a successful pink T-shirt fundraising campaign in October, Memphis, TN Local 1784 members donated proceeds totaling $12,000 to the Wings Cancer Foundation, a local charity assists families of cancer patients.
IAFF Brotherhood Helps Member Diagnosed With ALS
The sequence of events that led up to East Peoria, IL Local 1498 member Greg Underhill, recently diagnosed with ALS, receiving a van customized for a wheel chair can all be linked to one thing: the comradery among IAFF members.
Buffalo Local 282
At the request of Buffalo Local 282 President Dan Cunningham, any local sending manpower or resources to the Buffalo area should call Dan on his cell at 716-998-4130.
Charlie Hall, Former IAFF DVP, Dies
It with regret and sadness that the IAFF announces the passing of Charlie Hall, who served as 12th District Vice President from 1968-1980. His service and sacrifices will forever be immortalized in the many fire service leaders he mentored and trained.
Action Center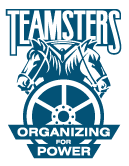 Have friends and family that are AT WILL workers? - Did you know AT WILL Employers can change your wages & benefits AT WILL! KNOW YOUR RIGHTS LIVE BETTER WORK UNION!
| | | | | | | |
| --- | --- | --- | --- | --- | --- | --- |
| S | M | T | W | T | F | S |
| | | | | 1 | 2 | 3 |
| 4 | 5 | 6 | 7 | 8 | 9 | 10 |
| 11 | 12 | 13 | 14 | 15 | 16 | 17 |
| 18 | 19 | 20 | 21 | 22 | 23 | 24 |
| 25 | 26 | 27 | 28 | 29 | 30 | 31 |